In 2008, the Consumer Wellness Center awarded $1,000 grants to the best-qualified schoolteachers or program administrators who are working directly with groups of school children or expectant mothers.
The 2008 winners are:
Dr. Sanjeev Rastogi
Body and Mind Clinic and Research Center
Vatsala Hospital , Tulsi Das Marg ,
Lucknow, India
Corvallis Environmental Center
Farm to School Pprogram
Corvallis, OR
Family Care Network
Nutrition First & Garden Program
Manton MI
McAlister High School for Pregnant & Parenting Teens
McAlister High School
Reseda, CA
Boys & Girls Club of Collier County
Cooking & Nutrition Program
Napals, FL
Pomelo Drive Elementary School
Organic Garden Program
West Hills, CA
Coldwater Canyon Avenue School
Closing the Vegetable Gap Program
North Hollywood, Ca
Sea Pines Montessori Academy
Cooking for Wellness & Yoga Program
Hilton Head Island, SC
Click here to see the 2011 grant recipients
Click here to see the 2010 grant recipients
Click here to see the 2009 grant recipients
Click here to see the 2008 grant recipients
Any questions regarding this program can be directed to Holly at Holly.P at ConsumerWellness.org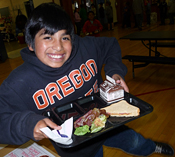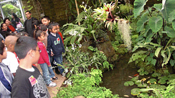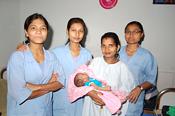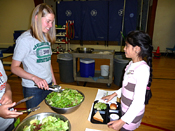 The CWC needs your support right now to launch its Prenatal Wellness Program.

Learn More
Make a Donation
Featured Sponsors


Our ContentShare program allows web publishers, educational institutions, book authors and others to reproduce CWC content with a minimum of hassle. There are no licensing permissions or royalty fees required.