Nutritional Grant Programs 2011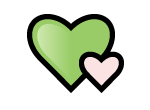 Each year, CWC chooses recipients from among the best and brightest in the fields of medicine, education, community service, and local outreach. These are folks that are making a big difference in their local communities by educating the public, especially pregnant mothers and young children, about the importance of good nutrition.
Having doubled the individual award amount for this year's recipients from $1,000 to $2,000, CWC is excited to see how the recipients will use these extra funds to expand their nutrition education programs. Their programs are truly inspiring and, with the help of these added funds, are sure to have an even larger impact in the years to come.
Grant Recipients for 2011 | Grant Success Stories
Nutritional Grant Programs 2010
The program was initiated last year with eight $1,000 grants awarded in 2008. The results were so successful in fighting nutrition illiteracy and promoting healthful diets that the CWC and NaturalNews.com have announced an increase in the number of grants for 2010. In all, ten school educators or administrators each will receive $1,000 to develop innovative programs supporting the nutritional education of schoolchildren and expectant mothers.
Grant Recipients for 2010 | Grant Success Stories
Nutritional Grant Programs 2008, 2009
The Consumer Wellness Center teamed with NaturalNews.com in 2008 and 2009 to announce a nutrition grant program to aid schoolchildren. The program offered grants of $1,000 each to school educators or administrators who wish to develop innovative uses for the funds that will support the nutritional education of schoolchildren.


The CWC needs your support right now to launch its Prenatal Wellness Program.

Learn More
Make a Donation
Featured Sponsors


Our ContentShare program allows web publishers, educational institutions, book authors and others to reproduce CWC content with a minimum of hassle. There are no licensing permissions or royalty fees required.